View gallery
The meeting house adjoins a Grade II* listed timber frame hall house and the original wall of the cottage forms the Meeting Room wall.
Historic structural interventions and water ingress had resulted in significant decay to the structural frame. Removal of the lime plaster was required expose the frame to establish the extent of decay and repairs.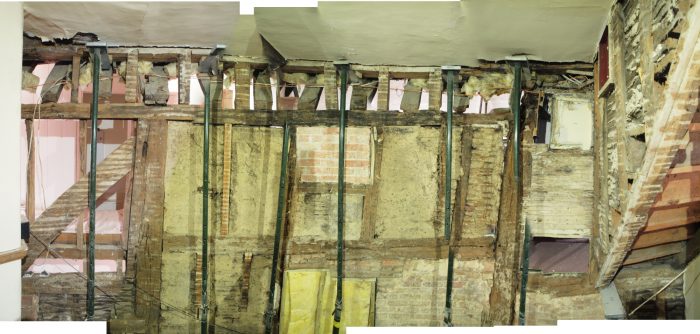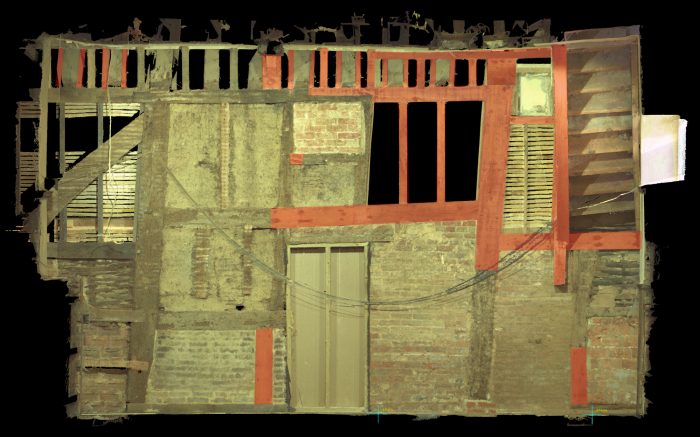 Repairs included structural timber frame repairs with seasoned oak, reinstatement of original wattle and daub infill panels reusing salvaged daub over new oak laths and lime plaster repairs to the cottage side of the wall.
On the Meeting room side, a new fire resisiting wall had to be constructed by agreement between the Conservation Officer and Building Control to provide improved fire separation. A conservation report recording the repairs was issued on completion of the works.
Upon completion of the repairs, a laser scan was taken to provide a record (image to left). The timber repairs are tinted red.