View gallery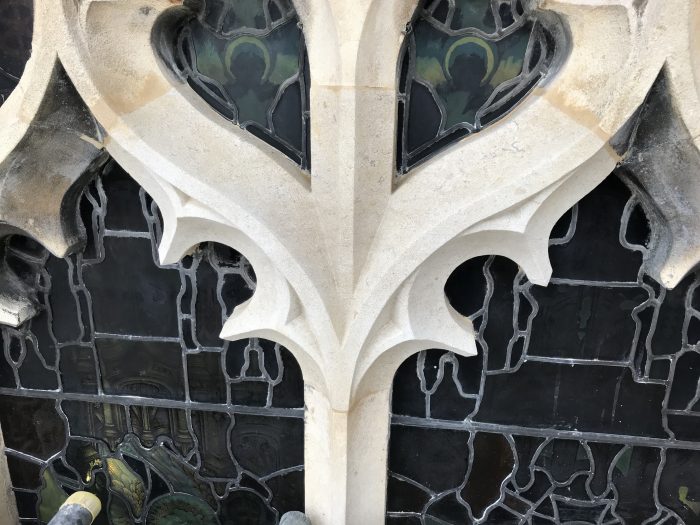 The fall of internal stonemasonry dislodged due to rust jacking, drew attention to the need to remove the ferrous saddle bars, and replace them with new bronze bars.
In order to prevent future rusting, the window hoppers were replaced with new stainless steel hoppers which were painted black to match the existing hoppers. The original brass catches were restored to allow the hoppers to be operated once again in order to ventilate the church.
Damaged stone tracery, mullions and jambs were replaced, and elsewhere, decayed stone details were renewed where their weathering function had been lost. The tops of four stone pinnacles which had been lost were also restored.
In order to improve the resilience of the rainwater disposal system, new chute outlets were formed through the parapets to remedy surcharging of the gutters which had caused previous water ingress, and the lead-lined gutters were re-laid with improved detailing.
Internally, layers of non-breathable paint were removed from the Nave and Tower walls in order to improve breathability.
The newly cleaned and re-leaded glazing not only places the church in a better state of repair, but also lets in more natural light, having had years of grime sensitively removed.